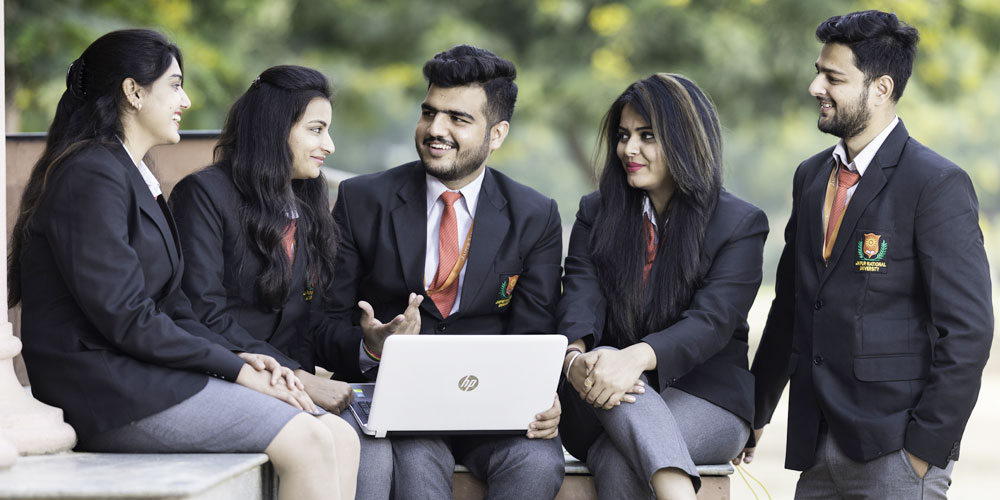 Registration / Renewal Registration
The Registration / Renewal-Registration Form for admission to First / Second/ Third / Fourth / Fifth / Sixth Semester of study should be filled immediately after the examinations without waiting for the First / Second/ Third / Fourth / Fifth Semester result along with the full programme fee, admission form cum prospectus/ enrolment fees Rs. 500/-. Examination fees Rs. 2000/- and back paper examination fees Rs. 2000/-.
Last dates for the Sessions
The Last Dates for various sessions are announced by the university and the same are notified on the web site.
The Application forms are given in the Prospectus/ website. Fill-up the form and deposit it is the University. The University will close the registration after the prescribed last date and the students will suffer the lose at least six months as they may be shifted to the next batch. Re-Registration form is also available on the web site www.sodel.jnujaipur.ac.in. It may be noted that if you fall to submit the Re-Registration Form within the prescribed time you will miss a session. Students are advised to visit the website of the university before paying the fee.
Shifting From Regular Mode to Distance Mode
The Students who are pursuing of the courses in JNU Jaipur as a regular student and unable to continue because of employment or any other valid reason may be allowed admission as per their eligibility, subject to the condition that the same programme is available in the School of Distance Education and Learning. All such candidates shall be examined as per the current scheme of Examinations and syllabus of the SODEL. They will be awarded degree under Distance Mode (not regular) but the marks obtained by them in their regular examinations will be counted if they have passed the examination (both the semesters) of the concerned programme in which they are seeking admission. If they have passed only part of the papers or any single semester, they will have to reappear in all the courses/papers of the programme in the subsequent examinations under distance mode. The university generally does not accept the students of other institutions under credit transfer or lateral entry system.