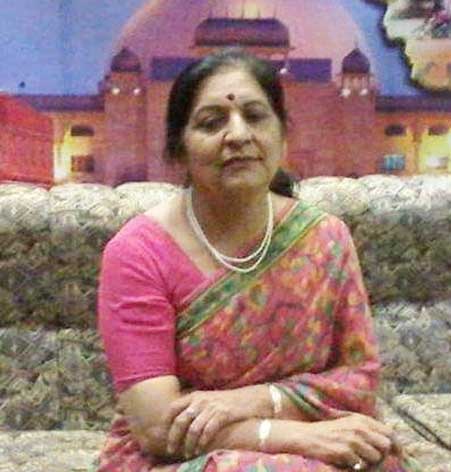 Prof. Rita Arora
(Director)
---
Quality Education & Study Material at Your Doorstep
Distance Education is growing fast and becoming popular among students. According to the report of the seven member committee headed by Madhav Menon, the share of distance education has increased from 2.6 percent in 1975-76 to 8.9 per cent in 1985-86and which has increased further to 10.7 per cent in 1990-91and 20.56 per cent in 2008-09. At present close to 25 per cent of all enrolments are in the distance education system and growing faster than the conventional system since the last two decades.
The Open and Distance Learning (ODL) is a very good vehicle for motivated people who wish to enhance their qualification and skill or who wish to re-enter the work force or the education system after a break. The system is providing a great opportunity to the students from lower strata of the society especially SC, ST, OBC, employed work force, house wives, dropouts and professionals who could not complete their education for several socioeconomic, family, and geographic constraints and now willing to enhance their qualifications.
The demand for quality education is growing, and presently it is met by only a few accredited universities and institutions within the country. It gives me immense pleasure to inform you that Jaipur National University which has been ranked number one in the private universities is also committed to provide quality distance education to its learners. The School of Distance Education and Learning (SODEL) announced the commencement of the first academic session in the year 2008-09 with only a few programmes. It is now a wellrecognised distance education provider and is known for its quality study material, flexibility, adaptability and lifelong learning programmes in the country.
The university provides opportunities to do add-on courses while pursuing a regular degree or diploma and enhance skills and qualifications simultaneously to build capabilities for meaningful employment.
Here, I feel proud to announce that the university is committed to hold examination on time twice a year on scheduled dates in December and June and declare results on time. The school has its independent web site and has started the system of on-line enrolment verification. The students can download various Application Forms; admit card, syllabi, examination timetable results and other relevant information. The SODEL offers post graduate programmes, under graduate programmes, All these programmes are duly approved by the UGC-DEB.